Vision Insurance
Moderne Eye Optometry is a Premier provider with Vision Service Plan (VSP). Vision Service Plan and Tricare are the only two vision insurance plans we currently accept.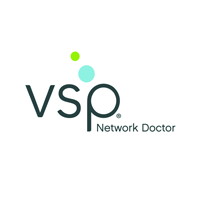 FSA and HSA
Many employers offer Flexible Spending Accounts (FSA) or some health plans offer Health Saving Accounts (HSA). These are elective, supplemental insurance savings plans. These plans are designed to let you save money in an account, pre-tax, to pay for additional medical expenses such as eye exams, eye glasses, and contact lenses. FSAs and HSAs can be used in conjunction with your vision benefits to offset any out-of-pocket costs on your behalf. December is our busiest month of the year as beneficiaries often need to "use it or lose it" with some FSAs.
Medical Insurance and Private Pay
Separate from vision insurance plans, your medical insurance such as Blue Cross, Blue Shield, Kaiser Permanente, United Health and Medicare covers medical eye conditions. Medical eye conditions include: Conjunctivitis, Acute Red Eye, Blepharitis, Dry Eyes, Sjogren's Syndrome, Keratoconus, Glaucoma, and Retinal conditions such as Diabetic Retinopathy, Hypertensive Retinopathy, Macular degeneration and Retinal detachments. Moderne Eye Optometry provides medical eye care services for VSP Primary Eyecare and Medicare enrollees.
Private Pay – If you do not have vision insurance coverage or we do not accept your medical insurance for urgent office visits, we will provide you with a Good Faith Estimate (GFE) of your costs via email.
Terms and Conditions:
We will collect any applicable co-payments and charges for non-covered services from you at the time of service. We will file a vision benefit claim through VSP or Medicare on your behalf. We can help you file your medical insurance claim by providing an itemized receipt with exam visit codes and medical diagnosis codes. Some recommended tests are not covered by insurance and you are financially responsible for these charges. Credit card payments are assessed a 3.75% credit card service fee payable to the credit card processor. We accept checks with a valid California Drivers License.