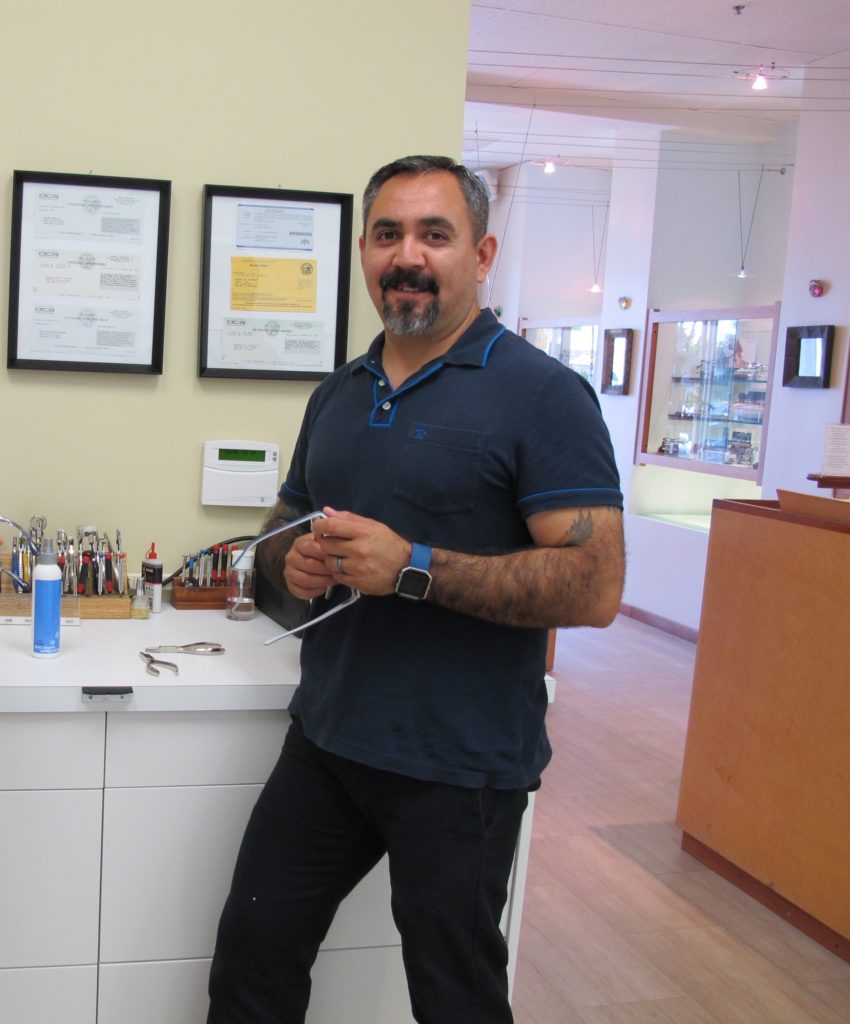 An appreciation of José
Our Oakland small business has never had a better employee than José.  We continue to be thankful and grateful to have José as our Master Optician and Office Manager.  Since we downsized our office in September 2019 with our move to 5330 College Avenue and throughout the SARs-CoV2 pandemic, José has worked tireless on behalf of patient care.  Each time our pandemic protocols changed (based on OSHA, CDC, AOA guidelines), José adapted to the changes and followed the office protocols – thank you, José!
As Master Optician for Moderne Eye, José curates and purchases the entire frame inventory.  His optical skills ensure patients are properly measured for custom digital prescription lenses; he orders and verifies glasses prescriptions and then expertly dispenses the spectacular spectacles to patients.
Everyone in our office strives to respect your time as a patient in our office and we hope you reciprocate by respecting the time our entire team, especially José, has devoted to providing your vision care services – the work that occurs before (obtaining insurance authorization, scheduling, re-scheduling, triaging urgent appointments; responding to same day text and voice messages; and so much more)  during (providing itemized service and material receipts, explaining insurance benefits, frame selections, dispensing glasses and contacts) and after (submitting insurance bills, ordering frames, contacts, prescription glasses, verifying and troubleshooting spectacle prescriptions, frame adjustments, and so much more) your scheduled appointment. 
If you are a "member*" of our healthcare services "community*", known for the past 30 years dba Moderne Eye Optometry, please help us to help you and respect the time and effort that has gone into your vision services appointment(s).  Please confirming your appointment as requested and then showing up for your confirmed appointment – we have reserved this time to provide you with vision care and optical services.  You have our undivided attention as we will continue to deliver all services by appointment only.
Please also allow sufficient time for us to respond to your records requests.  Our office policy is 3 business days (our office is closed on Sundays and Mondays) to fulfill a request for specialist referral exam records and 30 days for transfer of records.  We need time to pull the file, get your HIPAA authorization as required by law, have the optometrist print and attach relevant test results to exam notes.  We thank you for your understanding and patience.  Again, leaving more than one message only delays our ability to respond.
*"Community" as defined by Charles Vogl in his book, The Art of Community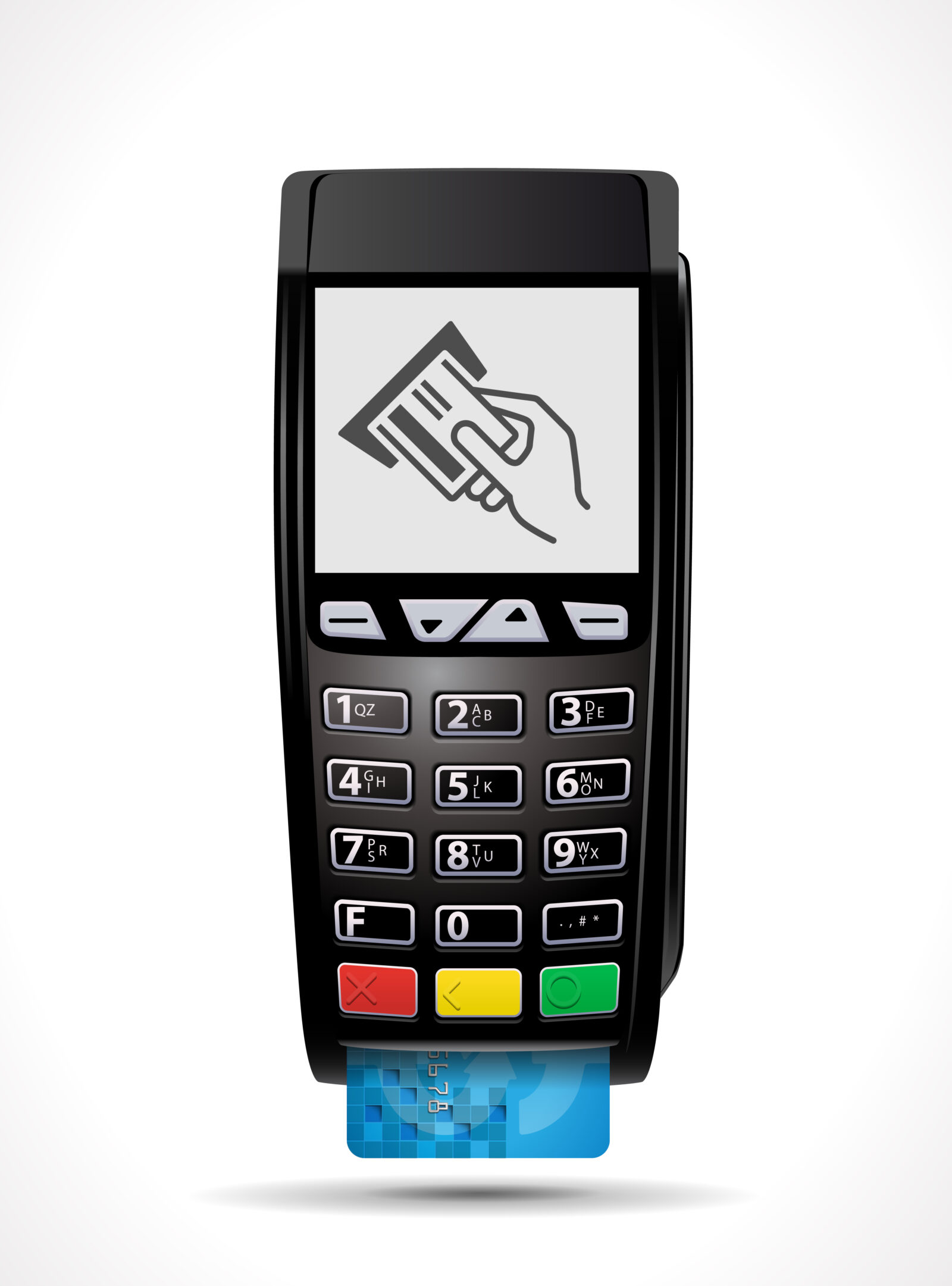 Beginning June 6, 2022 we will transition to cash and credit pricing. 
As credit card fees increase and our business continues to limit people in our healthcare office to mitigate aerosols, we have switched to a different credit card processing system.
Save on the credit card fees (3.5% on all major credit cards and 1% on Debit Card with PIN, FSA and HSA credit cards) by paying with cash, Zelle, or a check.  When writing a check, we will ask everyone for their CDL as we want to equitably verify each person writing a check to our business. A $30 fee will be charged on all checks returned unpaid by the banks. 
Pay your balance directly from your checking account via Zelle using our (Zelle only) email: modeyedocs@proton.me
If you choose to pay for your healthcare services and healthcare products (glasses and contact lenses and dry eye therapies) with VISA, Mastercard, DISCOVER, HSA/FSA credit cards, there will be a 3.5%  or a 1% surcharge fee payable to the credit card processor.  This  fee is not payable to Moderne Eye, rather it is the fee charged by the credit card processor to process your credit card payment.   
We Care About Community Safety
Thank you, our community, for navigating this pandemic with our small Oakland healthcare business these past two years.  We appreciate you reading our emails, listening to our voice messages, and following our office safety protocols – pivoting with us as we implemented guidance from our professional associations (American Optometric Association and the California Optometric Association).  We look forward to 2023 which will be our 30th year as a small business in Oakland .  And, we would not be 28+ years in business without your support.  Thank you!
We continue to schedule appointments for all services, no walk-ins/drop-ins.  A confirmed appointment is necessary so that we may continue our safety protocols to mitigate community transmission of current variant(s) of SARs-COV-2.  Masks continue to be required in our healthcare facility. 
 Dr. Lin, Dr. Rivera have had four doses of COVID-19 vaccine and Optician, José, has had three doses of the COVID-19 vaccines.  
by appt only: 
Tuesdays – Fridays: 10:00 am – 6:00 pm (closed for lunch 2:00 – 3:00)
Saturdays: 11:00 am – 3:00 pm
Here are a few of our safety policies based on CDC and OSHA guidelines:
1)  Your safety and the safety of our community remain our priority.  We are following CDC recommendations for SARS-CoV-2 disinfection and protection from aerosolized droplets.  One-to-one patient and staff/doctor interactions allows us to reduce aerosols in our office.  We limit contact time for every type of encounter in our small office.   Moderne Eye has a written safety protocol to comply with  recommended safety guidelines.  These guidelines apply to everyone who enters our office.
2) We need your email to send you a health questionnaire and a patient history form or a good faith estimate if you are private pay.  The patient history form will be emailed to you so you can bring in the form to your visit.  You can choose to complete the health history form on our HIPAA compliant website under "Patient Resources" tab.
3) We need your cell phone number to confirm your appointment and to communicate with you.
4) Our phone, text and email systems are HIPAA compliant.  We will not use your cell or email for promotional purposes.
5) Please wear your contacts to your appointment if you need to re-new your contact lens prescription.  Bring your own contact lens case to save on plastics as we will provide you with a new case if you do not bring your own case.  
Minimizing aerosolized droplets in our office environment
Proof of COVID Vaccination + Booster is no longer required as of March 1, 2022.  
The number of people in our office is STILL limited by available appointment times for optical and optometry services.  Our optical services, including eye wear sales, are currently limited to patients who receive their eye exams at Moderne Eye.  No outside prescriptions are currently being accepted.
If a patient informs us they have tested positive, we test ourselves using a home rapid test and for three days following.  If we test positive, we go home and cancel all patient appointments for that provider.  
Our ventilation system was updated in June 2021 and our system utilizes Merv 13 air filters. We have an additional HEPA air filter in our exam room and we can open our windows for air circulation in the optical area.
Frames are disinfected by UV-C lamps after patients try them on.
Patient care instruments are wiped with disinfecting wipes or 70% alcohol between every patient encounter.
Hand sanitizer is available or you can wash your hands.